Nov 3 - Fans, Money, and CDs
00032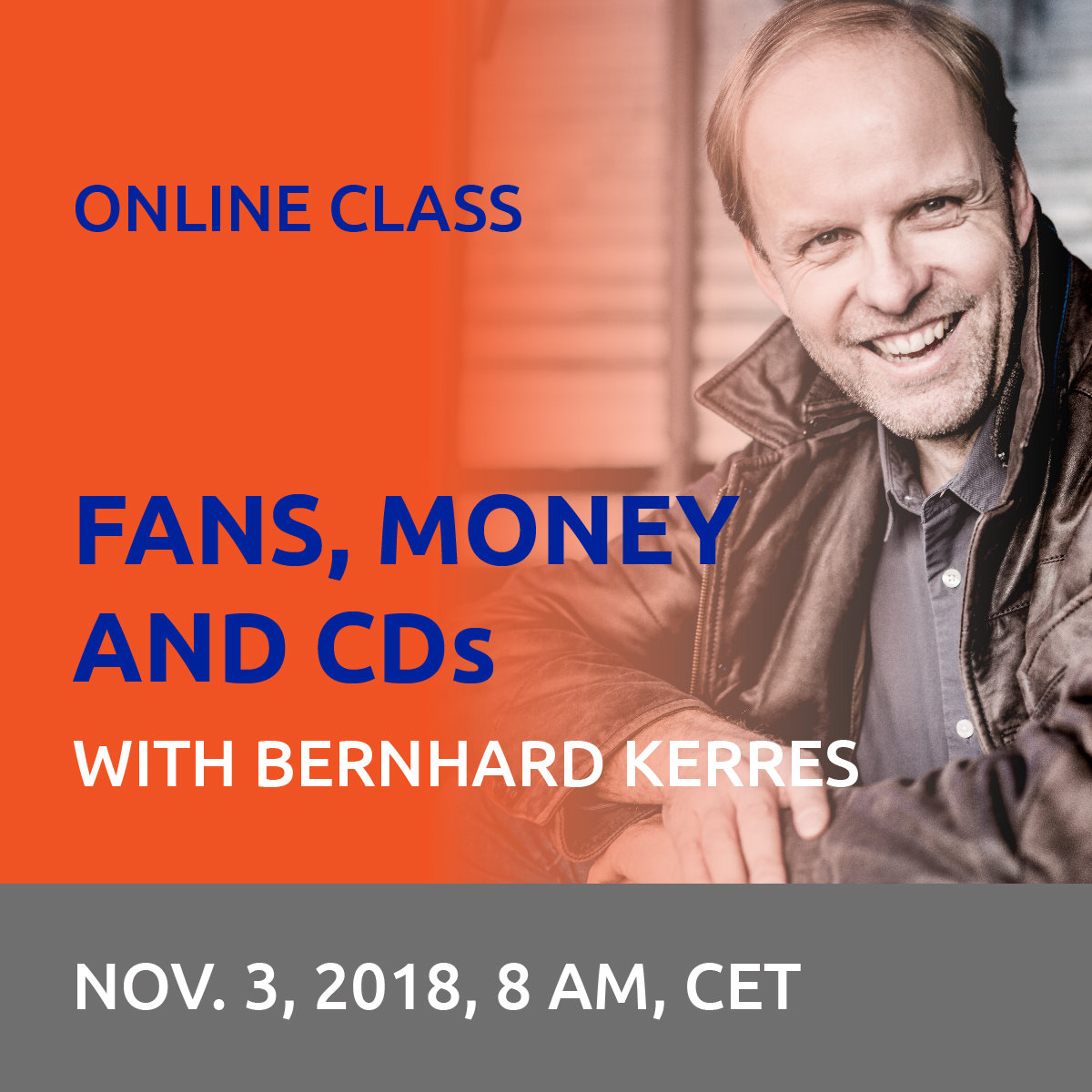 Nov 3 - Fans, Money, and CDs
with Bernhard Kerres
An intensive class on the importance of fans, raising money for your projects and producing your first album with Bernhard Kerres.
Fan management is one key to the future success for classical musicians. In the "good old days" musicians relied on promoters and presenters to fill venues. Now the same people rely on the musicians to do it. Today's world offers many tools to build up, maintain, and grow your fan base. And your fans will be grateful for getting the information they otherwise tediously need to search for.
Your fans are also a main source of support for funding your projects. They are happy to be part of your journey. With crowdfunding we have now tools to enable fans to contribute to projects and to pre-order CDs. Bernhard will explain the basic concept behind crowdfunding, what you need to look out for and how to prepare for it.
A CD is still the best calling card for a classical musician. Most have figured out where and how to record it. But getting it into the distribution channels digitally and physically is almost impossible for musicians. Bernhard talks you through what you need to focus on when embarking on producing your first CD.
This is an online class with live video allowing you to actively participate in the discussion, ask questions to Bernhard, and to interact with other participants. The class is in English.
The class starts on November 3rd, 2018, at 8 am CET (Vienna Time), 2 pm HKST (Hong Kong), 3 pm JST (Tokio), and will last for approximately 90 minutes.
After your registration and payment you will receive a confirmation e-mail. A few days before the class you will be sent a unique URL and password to participate in the class. We advise you to install Zoom (www.zoom.us) on your computer, tablet or smartphone. You can participate from any device from anywhere in the world.

---
About Bernhard Kerres
Bernhard started his career as an opera singer. He was a strategy consultant as well as C-level executive of high tech companies. Before founding HELLO STAGE he was CEO and Artistic Director of the Wiener Konzerthaus. Bernhard has an MBA from London Business School. He was awarded the Austrian Cross for Science and Art and the Chilean Bernardo O'Higgins Order. Bernhard regularly teaches career management for classical musicians at various music colleges and speaks on innovation in classical music.